Traveling is a great way to experience the world, learn more about yourself, build your character and grow closer to friends and loved ones you travel with. There are a lot of benefits of traveling, but it can be quite a costly endeavor. If you would like to travel more without bankrupting yourself, here are a few practical ways you can save money while traveling:
Book in Advance
Many airlines and hotels offer great early bird deals if you book your flights or accommodations well in advance. If you truly want to get the best prices on flights and hotel rooms, regularly monitor websites and keep an eye out for promos and sales. Another thing you should book in advance that can also save you money is airport parking.
If you plan to drive yourself to the airport, you can reserve a parking space in advance via a website like ParkON.com. ParkON offers parking spaces in more than 200 parking lots across the country, all strategically located close to all the major airports. These include O'Hare, LaGuardia and Los Angeles International.
LAX parking in particular can be a nightmare if you don't plan in advance, but ParkON makes searching for, selecting and reserving a slot as easy as 1, 2, 3. With a guaranteed parking spot, you'll arrive at the airport with plenty of time to spare before your flight, and you might even be able to check out an art exhibit or squeeze in a relaxing massage before you fly.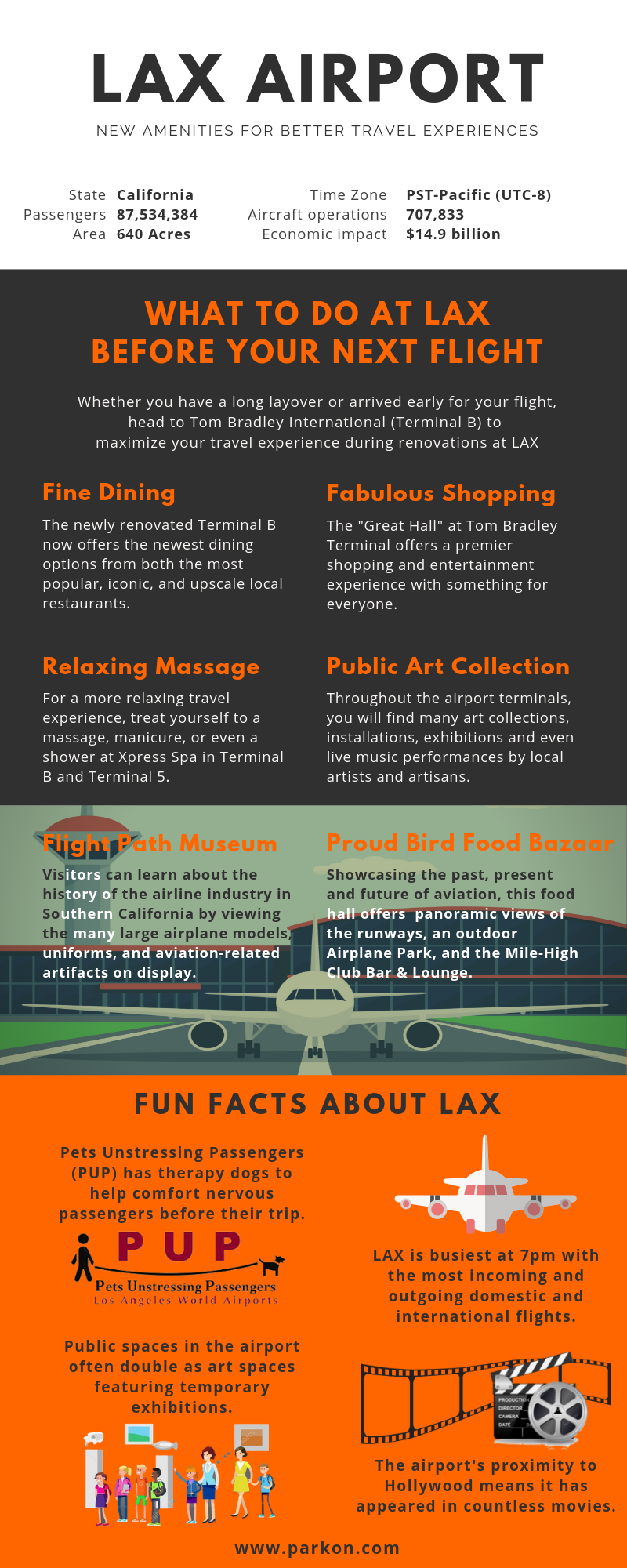 Stay at Hostels
If you are visiting a place for the first time, chances are you'd want to make the most of your time there, and would want to see as many sights as you possibly can during your visit. You probably won't be spending much time in your hotel room, so there's really no reason to spend hundreds of dollars on luxurious accommodations.
Most affordable hostels provide a clean, comfortable place for you to sleep at the end of the day, basic bathroom facilities, and a secure place to keep your belongings while you go out and explore. If you're uncomfortable sharing a room with strangers, many hostels also offer private rooms.
Look for Free Attractions
There's really no need to spend a lot of money on tour packages or entrance fees. One of the best ways to experience a new city is to simply walk through it without a guide, mingle with the locals, and try the local food. Almost anywhere you go, you're sure to find plenty of free attractions. Many museums offer free entrance, and you might even be able to go on a free walking tour.
Cook Your Own Food
Food is always one of the biggest expenses when you travel. Reduce the amount of money you spend on food by buying ingredients and cooking your own meals instead of dining out every time. This is also a great way to try local produce, and you might be able to try a lot of food you've never tasted before.
When traveling on a budget, plenty of careful thought and preparation is needed. You'll need to plan and organize your trip well in advance, to avoid any unexpected expenses. You'll also need to learn how to prioritize, and you may have to sacrifice comfort in favor of savings. At the end of the day, traveling should be an enjoyable and memorable experience, not a stressful one, so find the right balance between saving and comfort that works for you.